Bill Nye's Evolution Debate with Kentucky's Creation Museum
Tien Megadome Theater
Is Creation a Viable Model of Origins?
Watch the live stream of this controversial debate between Bill Nye the Science Guy and Kentucky Creation Museum founder, Ken Ham. The debate will focus on evolution and biblical creation.
Members & Guests: $8
Live feed | Open to public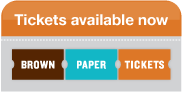 Tickets also available at the door.
Tuesday, February 04, 2014 Showtimes
4:00 PM