Laserium Opening Night

Opening Night: Bring Back the Light

On the 40th Anniversary of Laserium®
featuring the music of Pink Floyd's
Dark Side of the Moon
We invite you to join us in an extraordinary evening of music, light, science and celebration honoring the 40th anniversary of the advancement of creativity and culture: the return of Laserium® to the Bay Area.
Friday, November 1 (6:30pm - 10pm)
(Showtimes at 7:15pm & 8:30pm)
Includes hosted wine, hors d'oeuvres, and telescope viewing
Space is limited!
Tickets $100/person (a portion is tax deductible). Tickets may be Purchased Online »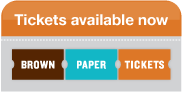 Honorary Ambassadors of Light

Steve DeAngelo
Ivan Dryer
Trixie Garcia
Rosalie Howarth
Salwa Ibrahim

John Meyer
Mary Roach

Henry Rosenthal
Robert & Linda Spencer
D'Wayne Wiggins

Steven Young

George & Lorri Zimmer

---
Proceeds from the Event to Benefit
Chabot Space & Science Center's STEM education programs touch the lives of students by sparking an interest and frequently, a lifelong passion, in the sciences. The Center is an 130 year old observatory, planetarium, and science center serving over 177,000 students and families each year with a focus on earth and space sciences.
The Rex Foundation, established in 1983, is non-profit charitable organization founded by members of the Grateful Dead and friends to fund creative endeavors in the arts, sciences, and education.

Thank you to our Sponsors